Have you ever heard the expression Is the glass half empty or half full? It is a common phrase used to gauge the perspective on life for every person. Some people see the glass as half empty, focusing on what is lacking or missing. Others see it as half full, appreciating what is already there. In this article, we will explore the different perspectives on this age-old question and discuss how it can impact your outlook on life.
---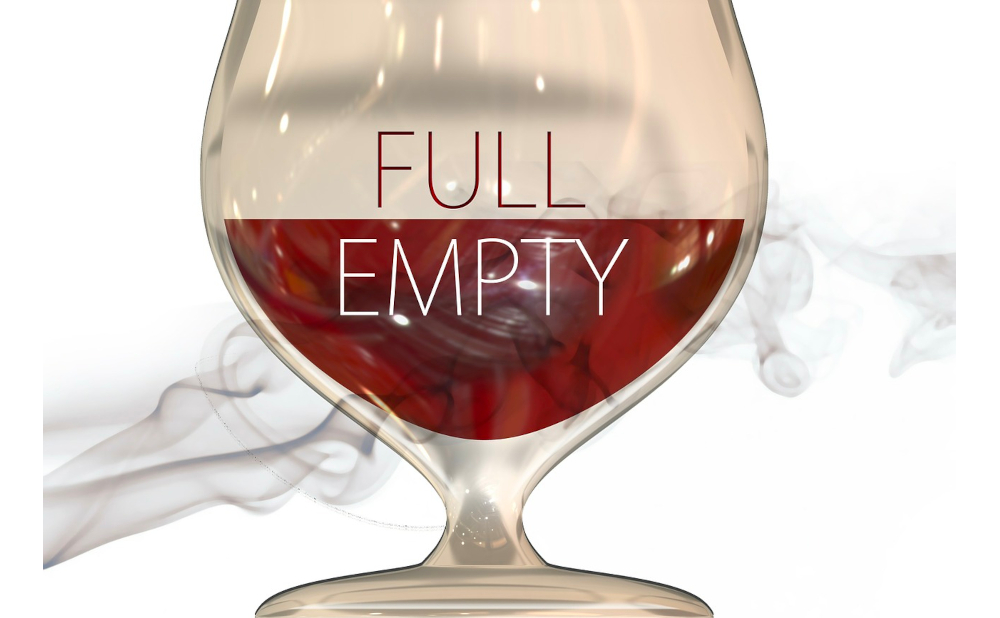 ---
The Half-Empty Perspective
For those who see the glass as half empty, they tend to focus on the negative aspects of a situation. They may dwell on what they don't have, what is lacking, or what has gone wrong. This perspective can lead to a pessimistic outlook on life and prevent one from fully enjoying the present moment. It can also hinder personal growth and opportunities for change and improvement.
However, there are situations where taking a half-empty perspective can be beneficial. It can help us identify potential problems or challenges and prepare for them. It can also motivate us to strive for improvement and find solutions to difficult situations. In moderation, this perspective can be a useful tool for self-reflection and problem-solving.
The Half-Full Perspective
On the other hand, those who see the glass as half full tend to focus on the positive aspects of a situation. They appreciate what they already have, count their blessings, and approach life with a sense of gratitude. This perspective can lead to a more optimistic outlook and a greater sense of fulfillment and contentment.
Seeing the glass as half full can also impact our mental and physical well-being. Research shows that positive thinking can reduce stress, improve overall health, and increase longevity. It can also enhance our relationships, as a positive mindset allows us to see the best in others and foster stronger connections.
Finding Balance
Instead of viewing the glass as either half empty or half full, perhaps the key lies in finding a balance between the two perspectives. Life is full of ups and downs, and it is essential to acknowledge and address the challenges while still appreciating the good.
By embracing a balanced perspective, we can better navigate through difficult times while maintaining a positive outlook. It allows us to acknowledge the negative without being consumed by it and savor the positive moments without taking them for granted.
Conclusion
So, is the glass half empty or half full? The answer ultimately lies within each individual. It is a reflection of our mindset, our experiences, and our unique outlook on life. While some may gravitate towards the half-empty perspective, others may choose to see the glass as half full.
Finding the right balance between these two perspectives is the key to a fulfilling and meaningful life. It allows us to appreciate what we have while striving for improvement. It enables us to navigate through challenges with resilience and optimism. So, the next time someone asks you if the glass is half empty or half full, Remember, the choice is yours.
Thank you for visiting us. Please visit us again. You are always welcome.
AND, also Remember this:
At SurfSideSafe, we are here to make your life much better.