Get ready to play some Draw Poker
In our previous article, we introduced you to three exciting card games here at SurfSideSafe. The first was Blackjack with Betting. Second, we showed you Blackjack without Betting. And finally, we introduced you to our Solitaire game.
We also promised the release of Draw Poker within the next 24 hours. Well, we're very happy to say that we have kept this promise.
Draw poker is here to stay, and it is alive and well. Get ready for some real excitement around the card table.
---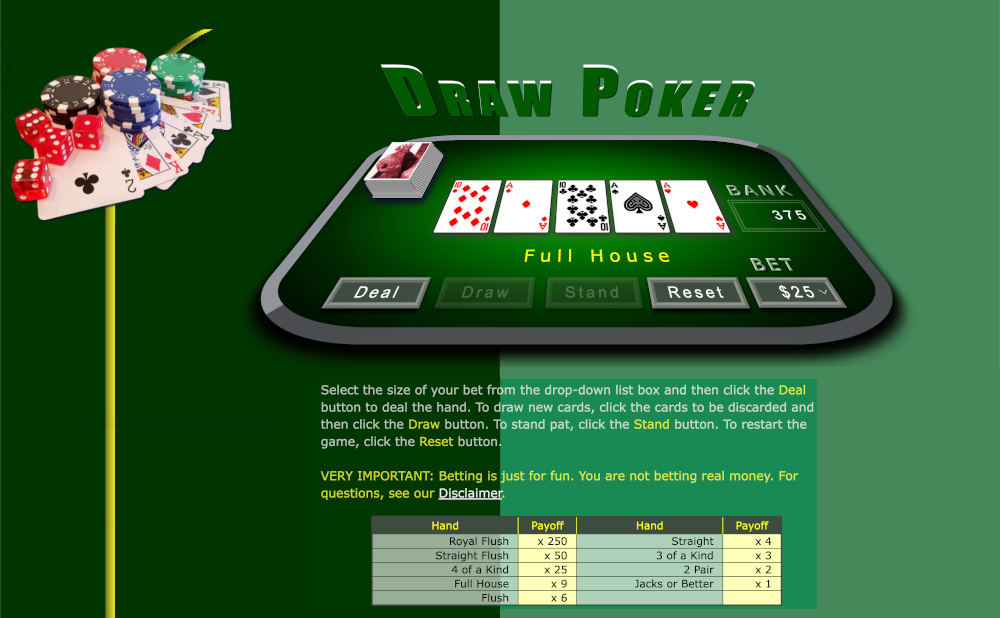 ---
Create an account with SurfSideSafe
You don't have to be logged in to play SurfSideSafe draw poker. And the same is true for both Blackjack games and Solitaire. But to play the other games on SurfSideSafe, you need to join our community, and log in.
---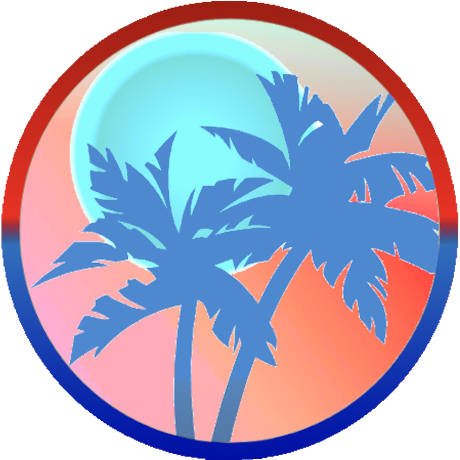 Let me remind you again that SurfSideSafe is free today, and will always be.
Sign up to SurfSideSafe today, and experience Social Media like you've never experienced it before.
We have created something that is very special. Sign up to SurfSideSafe and you will know what we're talking about.
---
Don't miss out on the excitement of all our games - create your SurfSideSafe account today!
Enjoy the realistic graphics and smooth gameplay
When you play draw poker on SurfSideSafe, you'll be amazed by the realistic graphics, the sounds of winning and smooth gameplay.
Our platform is designed to provide an enjoyable experience for all players. Whether you're a seasoned pro or new to the game, you'll feel like you're sitting at a real poker table. So start enjoying the thrill of draw poker with stunning visuals, sounds and seamless gameplay.
We are so proud of SurfSideSafe
Before we created SurfSideSafe, we did many hours of research.
We wanted to know what people like, and don't like about Social Media platforms. When we compiled our results, we took all of our research into consideration.
The result is, a new Social Media website that we are very proud of, and hope you will be proud to be a member of.
Everything we added to SurfSideSafe was added after much research. We did this in order to make SurfSideSafe the best, and the safest Social Media platform in the world.
---
The legality of online gambling
---
We researched this thoroughly. It is not illegal to have betting in online games, as long as the player is not betting real money. We stated in a previous article that betting here at SurfSideSafe is solely for fun. It is not real money, and there is no real-world exchange of money between SurfSideSafe and any player.
More importantly, there are NO RISKS. When you play these games, it is just for fun.
There is betting in Blackjack and Draw Poker. When you play these games, you are not gambling for real money. We want to make sure you know this.
There is nothing illegal about this. So, why not use Monopoly Money? Or Play Money? There would not seem to be much difference, now, would there?
Remember, you are betting only for fun. This is not real money. See our disclaimer.
Conclusion
We are so very proud of SurfSideSafe. We hope you will be proud to be a member of our community.
I hope this article has helped you.
AND:
Remember! At SurfSideSafe, we are here to make your life much better.