Actually, restaurant scrambled eggs do not taste better than the ones you can make at home, if you know how to prepare them.
You can easily make scrambled eggs like the ones in a restaurant.
This article will show you six common methods you you can use when preparing scrambled eggs in your own kitchen.
---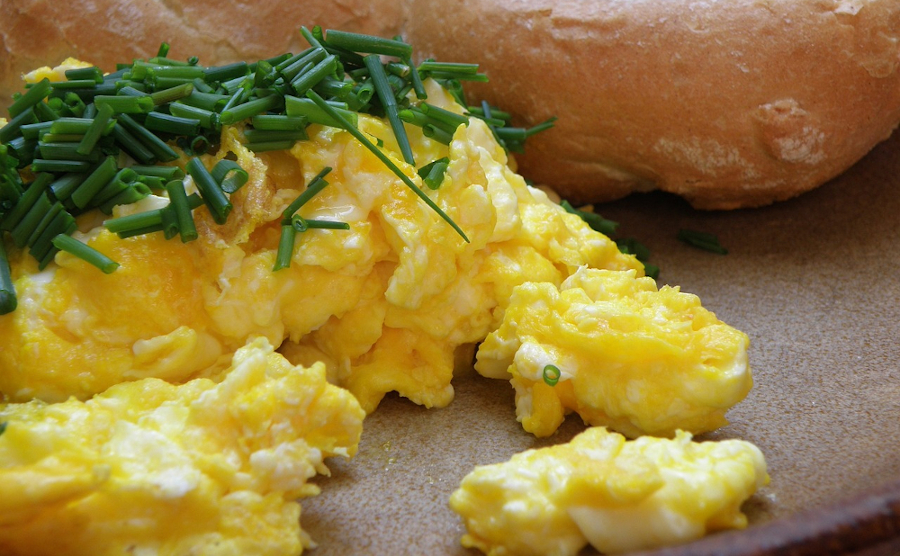 ---
No milk
Adding water instead of milk to scrambled eggs can result in a lighter and fluffier texture. The water evaporates faster than milk, creating steam that helps to make the eggs fluffy.
Also, water does not alter the taste of the eggs as much as milk does.
Don't whip
Whipping eggs before scrambling them can actually result in a fluffier texture, but it may also make them tougher.
When eggs are whipped, the proteins in the eggs bond together tightly, resulting in a denser texture.
On the other hand, not whipping the eggs before scrambling them can result in a softer and more tender texture. It ultimately comes down to personal preference and the desired texture of the scrambled eggs.
Easy on the heat
Cooking scrambled eggs at a lower heat allows for a slower and more gentle cooking process.
This helps to retain the moisture in the eggs and prevents them from becoming dry and rubbery. It also allows for more even cooking and prevents the eggs from browning too quickly.
Oil or butter?
Scrambled eggs can be cooked in oil, butter, or even non-stick cooking spray. It really depends on your personal preference.
Cooking them in oil can add a nice flavor and help prevent sticking, but it's not necessary. You can prepare delicious scrambled eggs using either of these methods.
If you've just made bacon, you can put some bacon grease in the pan. If you do this, use less salt.
Pay attention
Pay attention and stir constantly. Use a soft, flexible silicone spatula to gently scrape the bottom of the pan and prevent the eggs from sticking. Add a pinch of salt to taste right before they're done cooking.
Don't take them off too early
Pay attention to the timing. Remove the eggs from the heat just before you think they're fully cooked. They should have a shiny appearance and still appear slightly wet. Don't worry, as they will continue to cook on the plate.
When you take them off the stove, it is a good idea to put them in a warm plate because they lose their heat very fast.
Conclusion
Follow these six methods, and you will make perfect scrambled eggs every time.
I hope this article has helped you.
Thank you for visiting us. Please visit us again. You are always welcome.
AND:
Remember! At SurfSideSafe, we are here to make your life much better.