Homemade Chow Chow: Pickling Perfection
Question: What can change a meal from ordinary to extraordinary?
Nothing quite does the trick like a jar of homemade chow chow! If you're a fan of tangy, flavorful condiments, then this delightful pickle relish will undoubtedly become your new favorite addition to sandwiches, hot dogs, and even cheese plates.
In fact, it is most popular this time of the year, especially at those football tailgating parties.
In this article, we will explore the art of making homemade chow chow, unravel its rich history, provide expert tips to ensure your pickling game is on point, and of course, provide you with the very best homemade chow chow recipe. Are you ready to embark on a journey of taste and tradition? Time to get started!
---
---
The Origin Story of Chow Chow
Question: Where does chow chow originate from?
Chow chow traces its roots back to the kitchens of the southern United States. And this is rightly so, since so many people identify chow chow with barbeque.
This relish-like condiment first gained popularity in the late 19th century, with each region adding its unique twist to the recipe.
Some believe its name derived from the Chinese word cha, meaning mixed, reflecting the diverse range of vegetables used in its preparation.
Others associate it with the French term chou, which refers to cabbage, a key ingredient in many chow chow variations.
---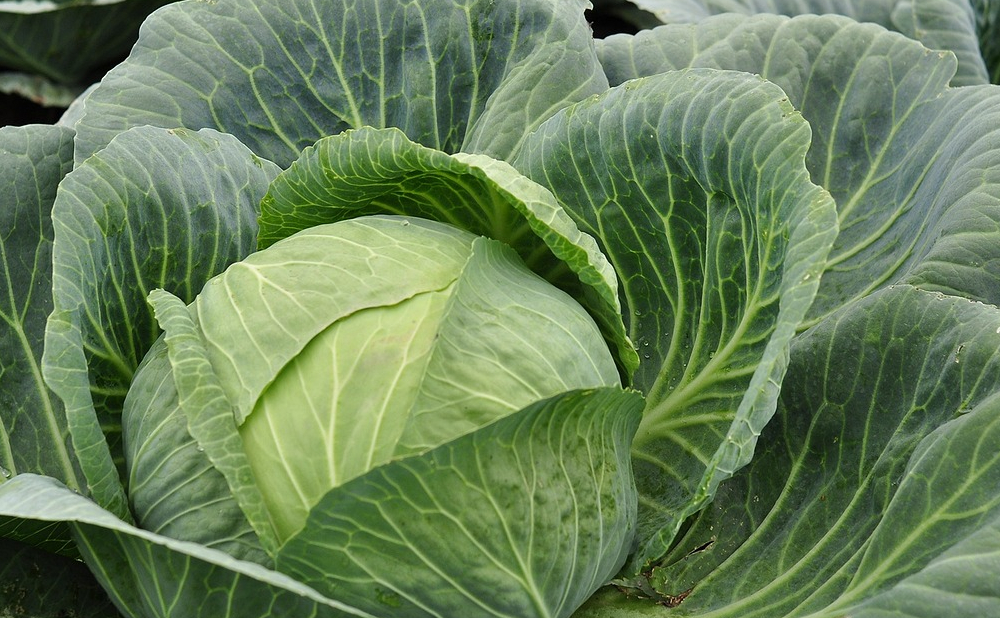 ---
Unlocking the Flavor: Ingredients and Preparation
Question: What goes into the making of a stellar homemade chow chow?
Creating a batch of homemade chow chow is a labor of love, but the rewards are definitely worth the effort.
Gathering an assortment of fresh vegetables, such as cabbage, green tomatoes, peppers, onions, carrots, and whole kernel corn is the first step.
---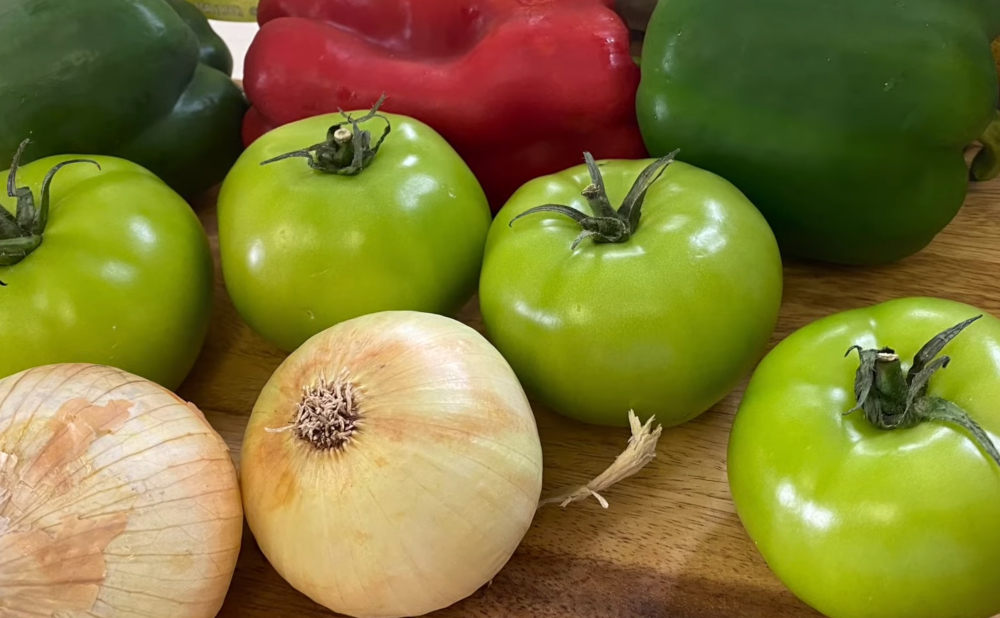 ---
Make sure to finely chop the vegetables to achieve a desirable texture. Alongside the veggies, gather pantry staples like vinegar, mustard seeds, turmeric, and a pinch of sugar to balance the acidity.
---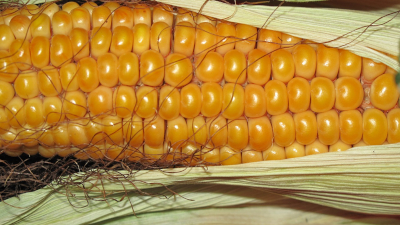 By the way, whole kernel corn in your chow chow recipe is optional.
Most chow chow recipes don't call for whole kernel corn, but it definitely makes a difference.
If you decide to use corn in your recipe, by all means, use fresh corn. All the other vegetables are fresh. And you want your chow chow to be perfect. Right?
---
Perfecting the Pickling Process
Question: How do you ensure your homemade chow chow is pickled to perfection?
To kickstart the pickling process, combine the vegetables, vinegar, spices, and sugar in a large pot. Allow the flavors to mingle by simmering the mixture over medium heat.
Once the vegetables have softened and the aroma fills your kitchen, transfer the chow chow into sterilized jars and let it cool completely before sealing. It's crucial to exercise patience and resist the temptation to dive in immediately. Pickling is an art that requires time!
---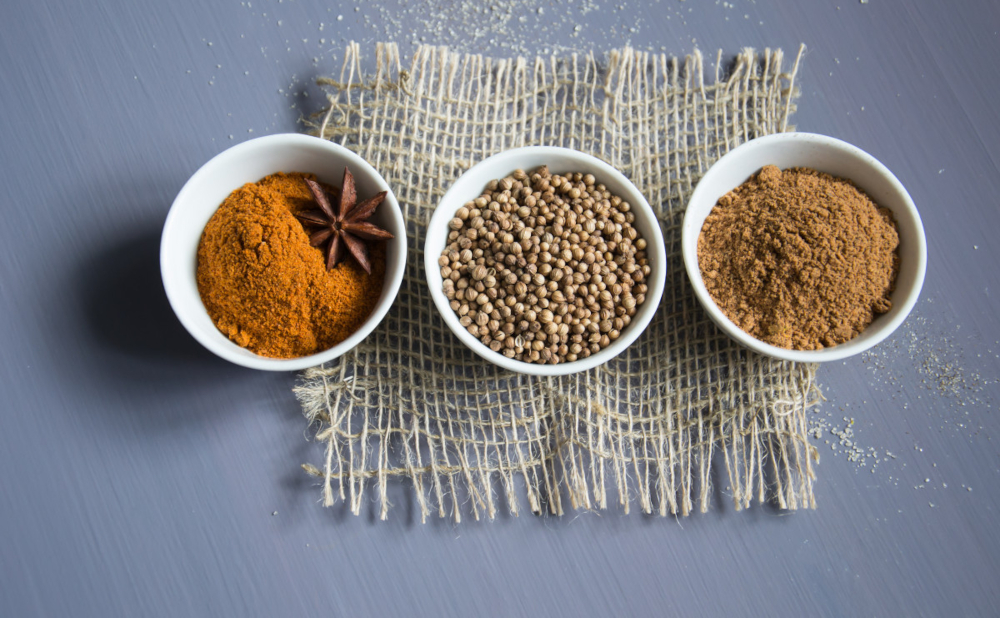 ---
Patience Pays Off: The Benefits of Homemade Chow Chow
Question: Why should you take the time to make homemade chow chow?
When you choose homemade chow chow rather than store-bought, you unlock many benefits for your taste buds and overall culinary adventures.
Firstly, you have complete control over the flavors, allowing you to tailor the relish to your exact preferences.
Additionally, homemade chow chow is typically free from preservatives and artificial additives, ensuring a healthier option.
Finally, sharing your homemade creation with loved ones adds a personal touch to any meal and creates a sense of pride in your creation.
Expert Tips and Variations
Question: What are some expert tips to elevate your homemade chow chow?
1. Experiment with spice levels: Adjust the amount of peppers and spices to suit your heat tolerance. Adding a dash of cayenne pepper or jalapenos can give your chow chow a fiery kick.
2. Embrace seasonal produce: Take advantage of the abundance of vegetables during different seasons. Incorporate fresh cucumbers or bell peppers for a unique twist on traditional recipes.
3. Allow the flavors to blend: While it may be tempting to dive into your homemade chow chow right after preparation, letting it sit for a few weeks allows the flavors to develop and intensify. Transfer the jars to a cool, dark place and exercise patience before indulging.
---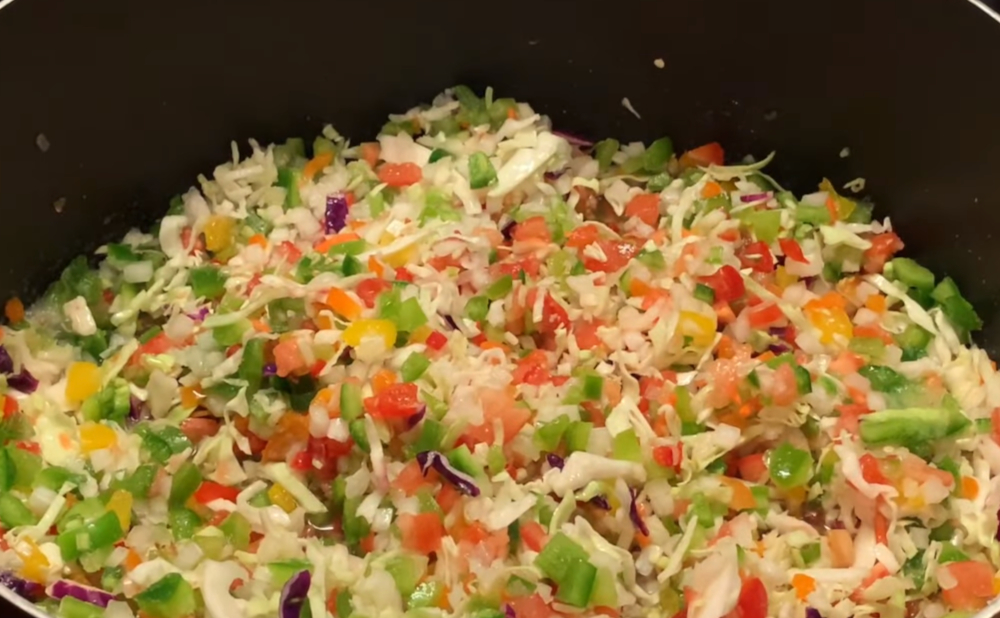 ---
An Amazing Chow Chow Recipe
This recipe is from our sister website, ShopGlad.
---
Ingredients
---
1 qt. green tomatoes
2 sweet green peppers
2 sweet red peppers
2 large onions
1 small head cabbage
1/2 c. salt
3 c. vinegar
2 1/2 c. brown sugar
1 tsp. dry mustard
1 tsp. turmeric
2 Tbsp. celery seed
2 c. corn kernels (optional)
---
Preparation
---
Grind all vegetables in a food processor. Add salt and let stand overnight in the refrigerator.
The next morning, drain all liquid off. Rinse thoroughly with water. This will prevent the recipe from being too salty.
Add all other ingredients and bring to a boil. Reduce to a simmer and cook for 1 hour, stirring occasionally.
Put in jars and store in a dark place for 3 weeks before using. The longer it sits, the better your Chow Chow.
This makes 7 (1/2 pint) jars.
---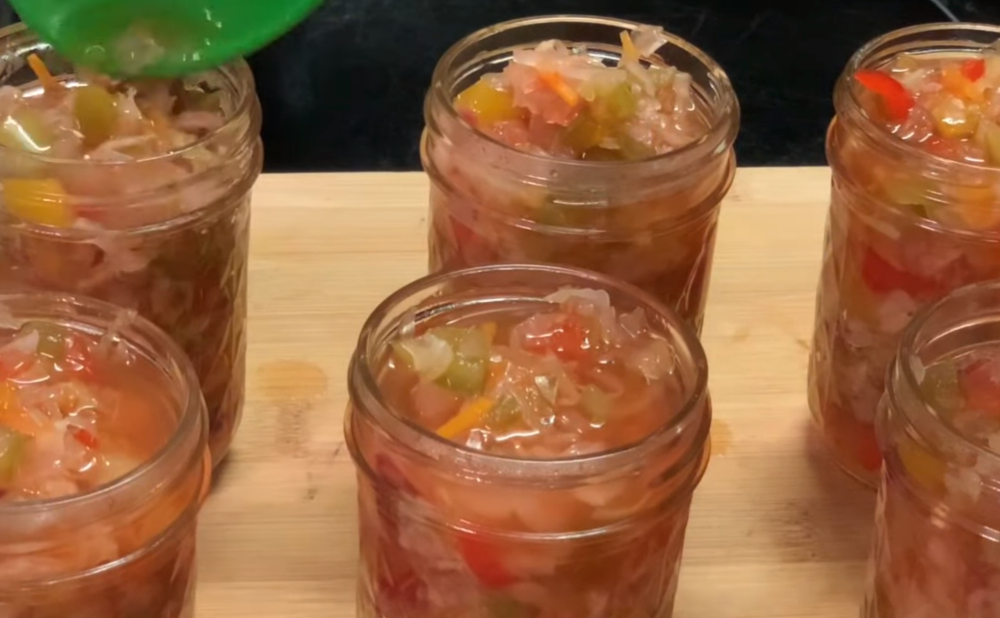 ---
Conclusion
Making your own homemade chow chow is a rewarding experience that takes your culinary adventures to new heights. From its southern origins to the tantalizing blend of vegetables and spices, each jar tells a story of tradition and flavor.
So why settle for store-bought when you can create a masterpiece in your very own kitchen? Get your chopping board ready, gather your favorite vegetables, and embark on a journey of pickling perfection. This is an amazing dish, and you will love it!
We hope you like this recipe. We also hope that you try it, and enjoy it.
Thank you for visiting us. Please visit us again. You are always welcome.
AND:
Remember! At SurfSideSafe, we are here to make your life much better.