Waitresses get much less if you tip with cash
---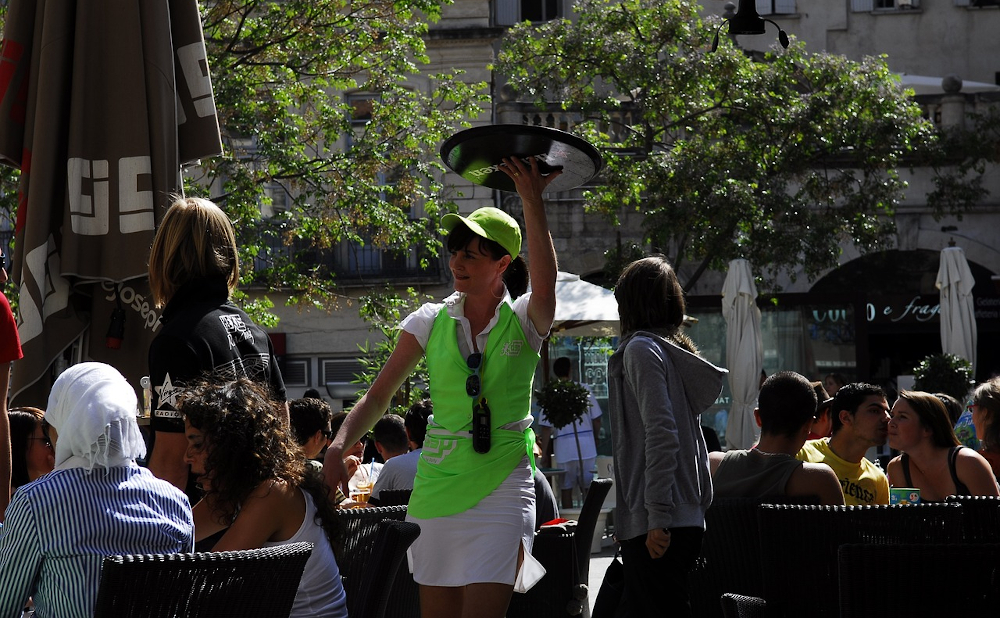 ---
When you choose to tip using a credit card, the credit card company deducts a 10-percent fee from the tip amount, resulting in the waitress receiving only 90-percent of the tip.
Leaving a cash tip may not necessarily be in the best interest of the waitress. One concern with leaving cash is the possibility of it being stolen by someone else, whether it's another customer or even a waitress from a different table. This unfortunate situation can result in the waiter receiving no tip, despite your intention of leaving a generous one.
90 percent is better than nothing. It is also important to consider that some waitresses prefer cash tips because they can be immediately pocketed and don't have to go through the process of being reported and taxed.
---
Pocketing tips and not reporting them is something we do not condone. The law says they should be reported. We believe in doing the right thing.
---
The right way to tip
Ultimately, the choice between cash and credit card tips depends on personal preference and convenience.
You might wonder, "Wouldn't it be better to give the cash tip directly to the waitress to prevent theft?"
While some people may have no trouble recognizing or remembering faces, not everyone has that ability. In situations where more than one waitress is serving a table, it can be difficult to determine who your designated waitress is.
To make sure the waitress is taken care of properly, a good idea is to use your card and tip around 23 percent so that the waitress still receives a 20 percent tip after the fee is deducted.
Of course, if the service of the waitress is lousy, then this is a moot point. Fortunately, this is not usually the case.
Conclusion
If I am provided good service at a restaurant, I want the waitress to be taken care of. They work hard, and they deserve it.
If I get exceptionally good service, I will hand the waitress a generous amount of cash and say, "Put this in your pocket." By this, I mean that I want this waitress to get the tip. I hope she is going to do the right thing and report it, but from this point on, it's her business.
I hope this article has helped you.
AND:
Remember! At SurfSideSafe, we are here to make your life much better.