In Greek mythology, Medusa is a very powerful and appealing figure.
Once a beautiful woman, her fate took a tragic turn when she was cursed by the goddess Athena.
This article examines the story of Medusa, exploring her origins, her powers, and her ultimate downfall.
---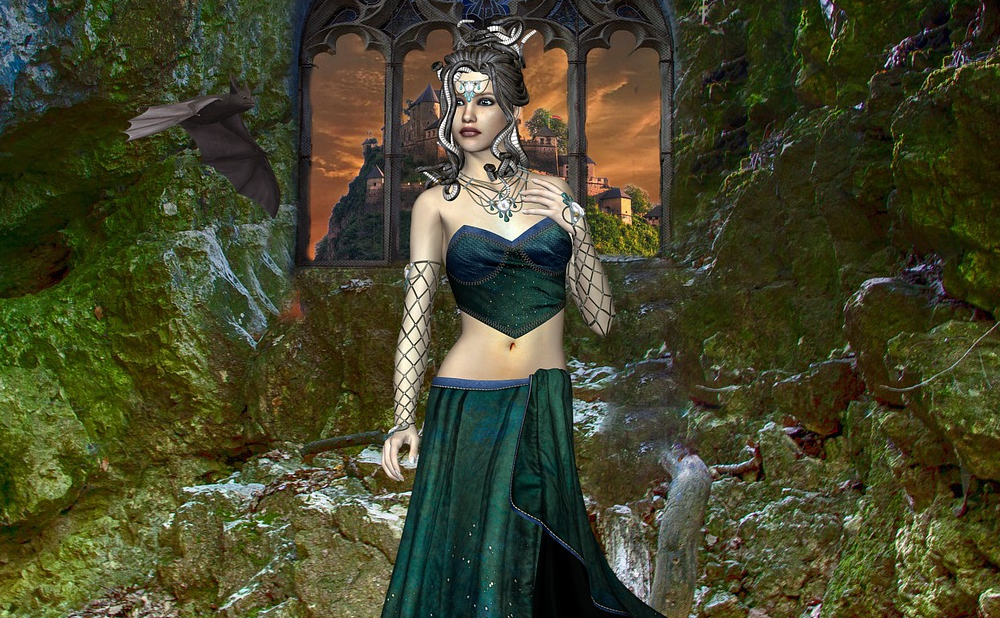 ---
The origins of Medusa and her beauty
According to Greek mythology, Medusa was once a beautiful woman with long, flowing hair. She was a priestess in the temple of Athena, the goddess of wisdom and war.
However, her beauty caught the attention of Poseidon, the god of the sea, who pursued her relentlessly.
One day, he cornered her in Athena's temple and violated her. As punishment for desecrating her temple, Athena cursed Medusa, turning her into a monster with snakes for hair and the power to turn anyone who looked at her into stone.
The curse of Athena and Medusa's transformation
After being violated by Poseidon in Athena's temple, Medusa was punished by Athena for desecrating her sacred space.
This curse not only changed Medusa's physical appearance but also isolated her from society. Medusa's tragic fate serves as a cautionary tale about the dangers of beauty and the consequences of violating sacred spaces.
The power of Medusa's gaze and her role as a monster
Medusa's transformation into a monster with the power to turn people to stone is one of the most iconic aspects of her story.
Her gaze was so powerful that even her reflection in a mirror could turn someone to stone. This power made her an outcast, feared and humiliated by society.
However, it's important to remember that Medusa was not always a monster. She was once a beautiful woman, and her transformation was a punishment for a crime she did not commit.
---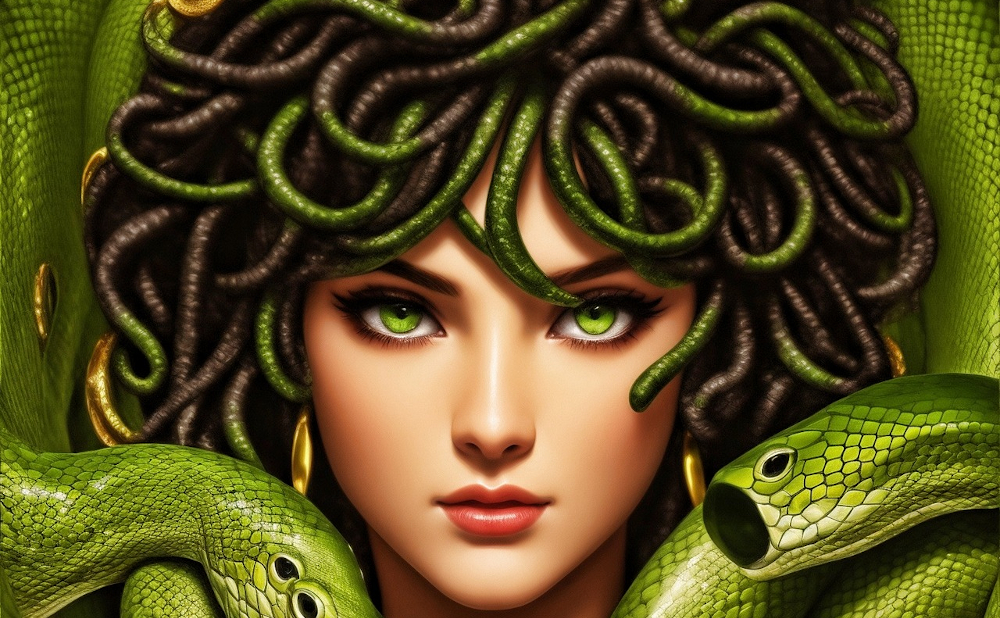 ---
The hero Perseus and his quest to slay Medusa
The hero Perseus is perhaps the most well-known figure in the story of Medusa. He was tasked with slaying the monster by King Polydectes, who hoped to marry Perseus' mother.
With the help of the gods, Perseus was able to obtain the tools he needed to defeat Medusa: a reflective shield, a sword, and winged sandals. He was able to use the shield to avoid Medusa's gaze and cut off her head with the sword.
Despite her tragic fate, Medusa's story continues to captivate audiences today.
The tragic end of Medusa and the legacy of her story
Medusa's story is one of beauty and tragedy.
Her legacy serves as a reminder of the power of beauty and the dangers of jealousy and revenge.
Also, her story is a reminder of the dangers of judging others based on their appearance and the importance of empathy and understanding.
There is much to be learned about life from the incredible story of Medusa.
I hope you found this article interesting.
AND:
Remember! At SurfSideSafe, we are here to make your life much better.