When it comes to iconic television shows, few can rival the timeless appeal of I Love Lucy. From its hilarious comedy to its groundbreaking format, this beloved sitcom has captured the hearts of generations. In this article, we will delve into the reasons why it is truly one of the greatest TV shows of all time, if not the greatest.
---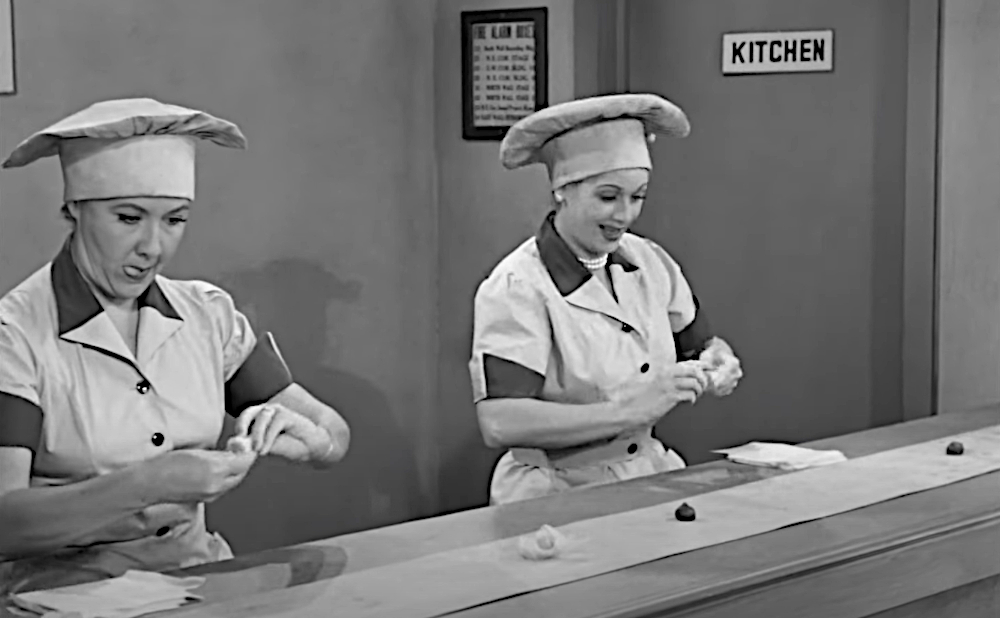 ---
The Reason is Obvious
There are many reasons it is the greatest TV show ever. But one reason stands out, and I'll get right to the point.
Lucy, herself, is the greatest. She is phenomenal. And I say "is" and not "was".
Lucille Ball passed away April 26, 1989, 24 years ago. But even today, she is still making people laugh. And many of these people were not even born when she passed away.
But there is one thing about Lucy that fascinates me the most. One of her many trademarks was getting shook up, and doing crazy things when in the presence of a celebrity. Remember the show when she accidentally caused William Holden to get a pie in his face? Remember the other celebrities who shook her up? Some of them were, Orson Wells, Charles Boyer, Cornel Wilde, and Richard Widmark.
What's so ironic about this is the fact that Lucy is greater than all of them put together.
---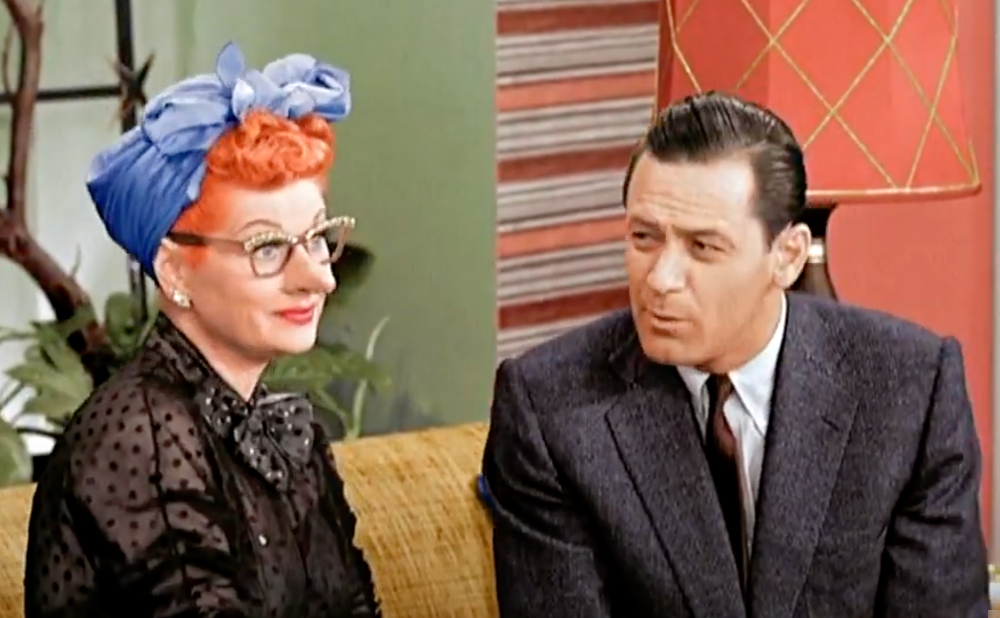 ---
Paving the Way for Other Stars
Desilu Productions was an American television production company founded in 1950 by Lucille Ball and Desi Arnaz.
While it was best known for I Love Lucy, the Company paved the way for other great TV shows that have become classics:
The Andy Griffith Show
Gomer Pyle, USMC
Mannix
The Untouchables
The Texan
Mission: Impossible
These are just a few, and there are many more. Just think about all of the successful careers that are attributed to Lucy!
---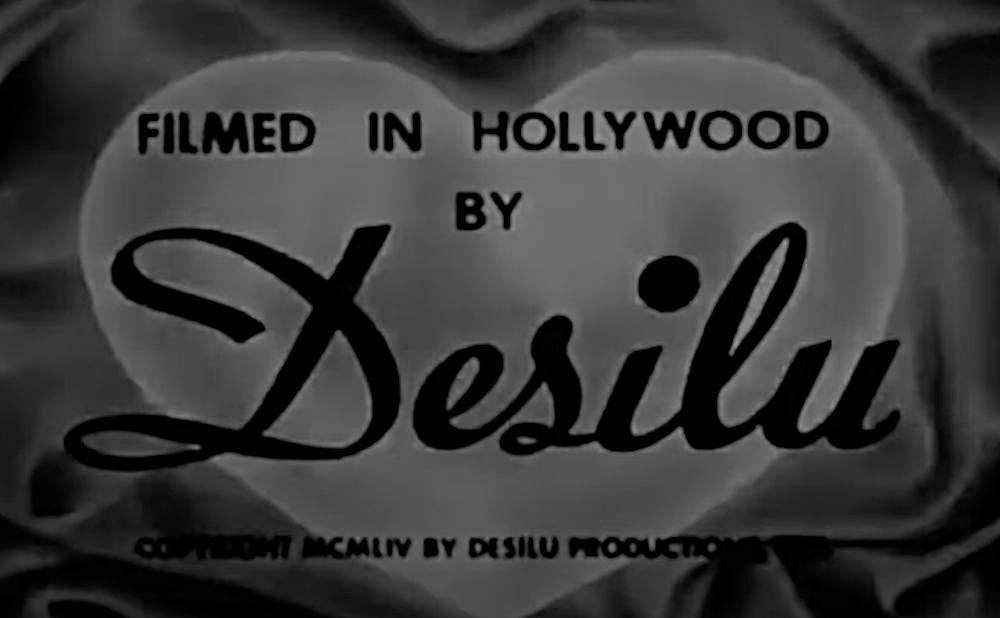 ---
The Birth of I Love Lucy
The show first premiered on October 15, 1951, and quickly became a cultural phenomenon. Created by Lucille Ball and Desi Arnaz, the show broke new ground in television history. It was the first sitcom to be filmed in front of a live studio audience, setting the stage for the many comedies that would follow in its footsteps.
Unmatched Comedy Brilliance
At the heart of the show is its unmatched comedy brilliance. Lucille Ball's comedic timing and physical comedy skills were unparalleled, making her portrayal of Lucy Ricardo an absolute joy to watch. Alongside her talented co-stars, including Desi Arnaz, Vivian Vance, and William Frawley, the ensemble cast delivered laugh-out-loud moments in every episode.
Trailblazing Format
Another reason why this classic TV sitcom stands out is its trailblazing format. The show introduced a number of innovations that are now standard in the sitcom genre. For instance, the show popularized the concept of reruns, allowing audiences to enjoy their favorite episodes more than once. Additionally, the show was one of the first to tackle sensitive topics such as pregnancy and marital issues, breaking new ground and pushing the boundaries of what was considered acceptable for television at the time.
Memorable Characters and Relationships
The characters in I Love Lucy have become ingrained in popular culture. Who can forget the lovable and zany Lucy Ricardo, always getting herself into hilarious predicaments? Ricky Ricardo's fiery Latin temperament and his loving relationship with Lucy provided the perfect complement to her antics. Ethel and Fred Mertz, the Ricardos' best friends and neighbors, added even more comedic depth to the show, creating unforgettable moments of laughter.
Enduring Relevance
One of the remarkable aspects of I Love Lucy is its enduring relevance. Despite being over six decades old, the show's humor and themes continue to resonate with audiences today. The timeless nature of the comedy ensures that each episode remains just as enjoyable as when it first aired. Whether it's Lucy's attempts to break into show business or her misadventures in everyday life, the show's relatable humor remains timeless.
Cultural Impact
I Love Lucy not only entertained audiences but also had a profound impact on popular culture. The show's success paved the way for future sitcoms and set the standard for comedic storytelling on television. It showcased the power of television as a medium for fostering emotional connections with viewers and influencing societal norms. I Love Lucy broke barriers and showed that women could be just as funny, talented, and influential as their male counterparts.
Conclusion
I Love Lucy is undeniably one of the greatest TV shows ever created, if not the greatest. Its combination of brilliant comedy, trailblazing format, memorable characters, enduring relevance, and cultural impact solidify its place in television history.
Whether you're a longtime fan or discovering the show for the first time, I Love Lucy continues to bring joy, laughter, and entertainment to audiences of all ages and will forever remain a timeless classic.
I hope you enjoyed this article as much as I enjoyed bringing it to you.
Thank you for visiting us. Please visit us again. You are always welcome.
AND:
Remember! At SurfSideSafe, we are here to make your life much better.