Remember Marlo Thomas as That Girl?
Marlo Thomas in That Girl presented one of the most iconic performances in the history of American television. Never before had audiences seen a character quite like Ann Marie, the sassy, independent woman portrayed by Thomas. This article delves into her indomitable portrayal, her influence on future shows, and her enduring legacy in popular culture.
---
---
Marlo Thomas in That Girl: A Trailblazing Portrayal
Marlo Thomas, full name Margaret Julia Thomas, played the role of Ann Marie in the classic television series, That Girl. The show aired from 1966 to 1971 on ABC.
A struggling actress in New York City, Ann embodied an independent and ambitious woman set on achieving her dreams. But how did Thomas make this character stand out?
Thomas fully utilized her comedic competencies complemented with her high-energy, wide smile, and quick humor to infuse life into Ann Marie. A closet crowded with colorful outfits and humorous cat-and-mouse chase scenes with her charming boyfriend, played by Ted Bessell, all contributed to Ann Marie's charm.
This was an unconventional female character for the 1960s, and Thomas's embodiment became a trailblazer for future female-led sitcoms.
Expertise and Independence: Ann Marie's Legacy
Have you ever wondered about the impact Ann Marie left behind?
The character, popularized by Marlo Thomas in That Girl, established a new type of female lead, one with a personality of her own.
Future shows, including The Mary Tyler Moore Show and Murphy Brown, followed suit, presenting strong, career-focused women with a taste for comedy.
---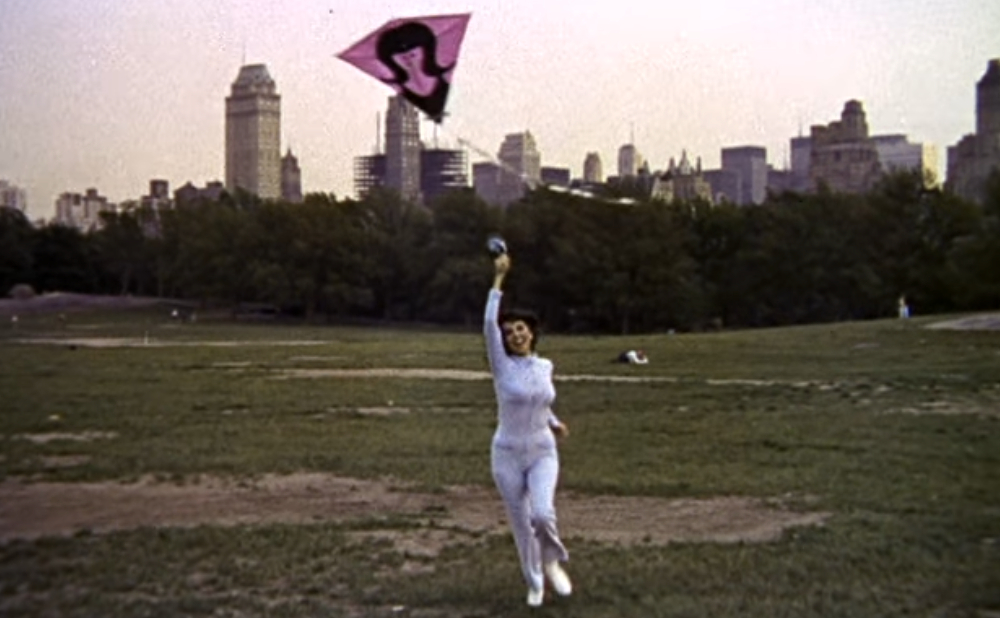 ---
Marlo Thomas: Beyond That Girl
Marlo Thomas's experience in That Girl also gave her considerable authority in television.
After her run on That Girl, Marlo continued to thrive in her career, writing books, earning an Emmy for her children's program, earning the Presidential Medal of Freedom and continuing her Father's legacy in helping children with cancer at St. Jude Children's Research Hospital.
Not only did she expertly craft a beloved character, but she also used her platform to push for gender equality in Hollywood.
Other Cast Members: That Girl
Also starring in That Girl is Ted Bessell as the lovable Donald, who is Ann's beau and eventually, her future husband. ABC and Clairol pushed for Ann to marry Donald at the end of the series, but Thomas refused to go along with this.
Also there to entertain you are other brilliant cast members:
Lou Marie: Lew Parker
Helen Marie: Rosemary DeCamp
Judy Bessemer: Bonnie Scott
Dr. Leon Bessemer: Dabney Coleman
Jerry Bauman: Bernie Kopell
Ruth Bauman: Carol Ann Daniels
---
---
Cancellation: That Girl
In 1972, an unfortunate dispute over where to steer the show between Bill Bixby and James Komack led to its cancellation.
But don't worry! You can still watch That Girl! The series found its way back to popularity in subsequent years through syndication, long after it was originally cancelled.
Now here's the good part! You can enjoy That Girl on Pluto TV, FilmRise, Philo, Peacock, Prime Video, Tubi TV, Amazon Freevee, and Plex.
The easiest way to watch it is on Pluto TV. Just go to their website, and you can be watching That Girl in less than 5 minutes.
That Girl is well worth watching again. If you've never seen the show, you will love Ann and Donald. If you have seen it, it is well worth watching again. Old classics like this never die.
If you decide to watch That Girl, I know you will enjoy it!
Thank you for visiting us. Please visit us again. You are always welcome.
AND:
Remember! At SurfSideSafe, we are here to make your life much better.