Thanksgiving is a joyous time for families and friends to gather together and feast on a delicious meal. And at the center of that meal sits the iconic turkey. But the question on everyone's mind is, how much should you expect to pay for a turkey this Thanksgiving?
---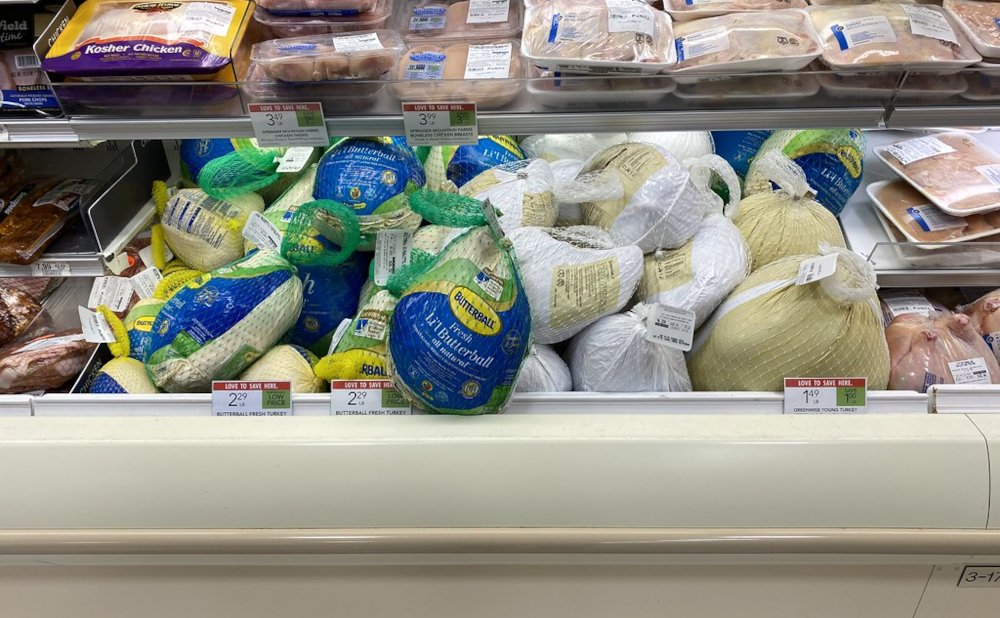 ---
The Price Range of Turkeys
When it comes to purchasing a turkey for your Thanksgiving feast, the price can vary depending on several factors.
The first and most obvious factor is the size of the turkey. Turkeys can range from a small 10-pound bird to a whopping 24-pound beast. Naturally, the larger the turkey, the higher the price.
The second factor is the quality of the turkey. Organic, free-range, and heritage turkeys tend to have a higher price tag compared to conventionally farmed turkeys. This is because these turkeys are raised under specific conditions and strict guidelines, which can result in a higher cost of production.
Conventional Turkeys: Price Range
If you decide to go for a conventionally farmed turkey, you can expect to pay an average of $0.99 to $2.99 per pound. This means that a 14-pound turkey could range from $13.86 to $41.86.
It's important to keep in mind that prices may vary depending on your location and the store you purchase from. It's always a good idea to compare prices from different retailers to get the best deal possible.
Organic, Free-Range, and Heritage Turkeys: Price Range
If you're looking to go the extra mile and purchase an organic, free-range, or heritage turkey, be prepared to spend a bit more.
These turkeys can range from $3.99 to $9.99 per pound. For a 14-pound turkey, you could be looking at a price range of $55.86 to $139.86.
While these turkeys come with a higher price tag, they often offer a superior taste and quality that many find worth the extra cost. Use your own judgement.
Where to Find the Best Deals
To find the best deals on turkeys this Thanksgiving, it's essential to plan ahead. Start by keeping an eye out for promotions and sales at your local grocery stores.
Many supermarkets offer discounted prices on turkeys during the weeks leading up to Thanksgiving to attract customers.
---
F..Y..I
For as long as I can remember, I've always purchased my Thanksgiving turkey from Publix. Last year, they were on sale two weeks before Thanksgiving for as low as 79 cents a pound.
I have checked with the local Publix in my area, and they are going on sale again this year, but I was not given a price. Most likely, it will be very reasonable. Buying a Publix turkey for Thanksgiving has become a Thanksgiving tradition in our family.
I must tell you that I have never been disappointed. The quality of their turkeys is superb.
Just one final note: If go with Publix, and, you plan to have turkey on Christmas as well, I recommend buying your Thanksgiving and Christmas turkeys together. It will keep very nicely in the freezer. By Christmas, the price will probably go back to the regular price, which is not cheap.
---
Additionally, consider checking online retailers and websites that specialize in delivering fresh, high-quality turkeys straight to your doorstep. They often have competitive prices and may even offer discounts for first-time customers or bulk orders.
Here's a Nice Suggestion, if You're Game
Are you a sportsman? If so, how good are you?
If you're good, you can have the best Thanksgiving turkey you've ever tasted in your life. And all it will cost you is the price of a few shot gun shells and a little gasoline.
Go turkey hunting and tag one. But if you've never been turkey hunting, I must tell you that it is not an easy bird to tag. They are quick, fast and very smart. Also, they can be two feet in front of you, and you'd never know it.
Just a thought! Why not bring some adventure into your Thanksgiving? and have a
Really Old Fashioned Thanksgiving!
---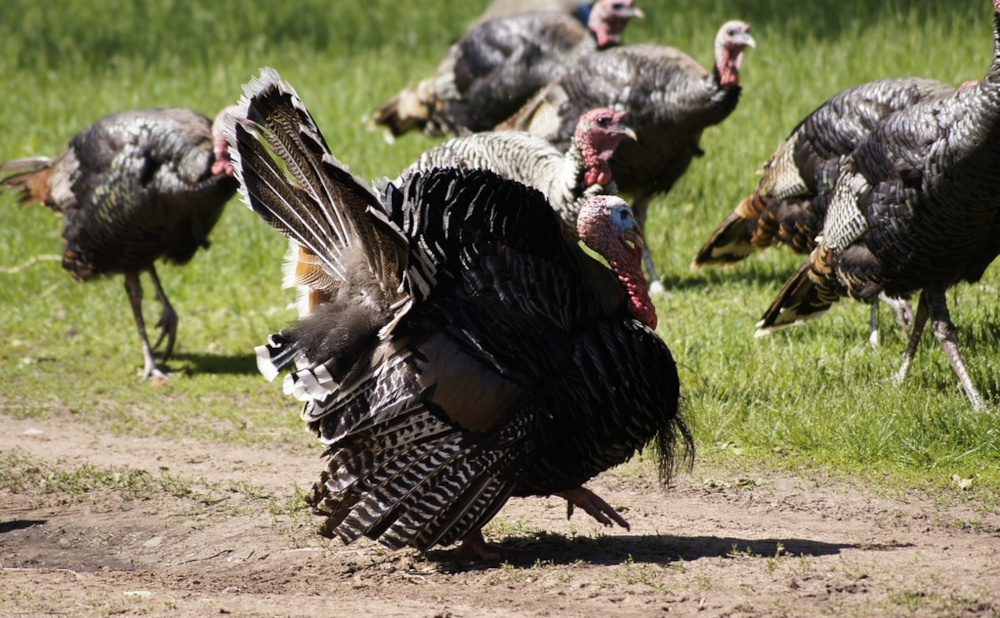 ---
Conclusion
As you prepare for your Thanksgiving feast, it's essential to consider how much you should expect to pay for a turkey. Whether you opt for a conventionally farmed turkey or splurge on an organic, free-range, or heritage bird, the price range can vary significantly.
By researching and comparing prices from different retailers, you can ensure that you find the best deal possible without compromising on the quality of your Thanksgiving centerpiece.
I hope you find the perfect turkey, and I hope you have a very Happy Thanksgiving.
Thank you for visiting us. Please visit us again. You are always welcome.
AND:
Remember! At SurfSideSafe, we are here to make your life much better.
---
Some images, courtesy of Creative Commons.