Nostalgia is a powerful emotion that often transports us back in time, evoking deep feelings of longing and wistfulness. While nostalgia can be triggered by a variety of things, such as a song, a photograph, or even a scent, one common occurrence is feeling nostalgia for a place we can no longer return to. In this article, we will delve into the rationale behind why people feel nostalgia for a place they cannot go back to, exploring the psychological and emotional aspects that contribute to this phenomenon.
---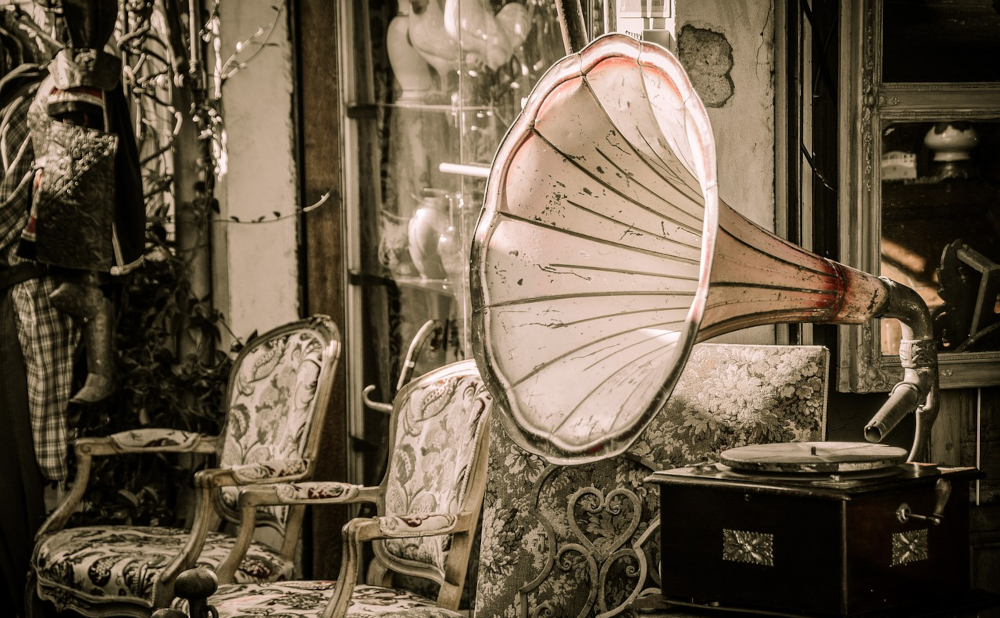 ---
The Power of Memories
Memories play a central role in our lives and shape our identities. They allow us to relive past experiences and create a sense of continuity. When we cannot physically revisit a beloved place, memories become our connection to it. Nostalgia allows us to access and relish in those memories, providing comfort and a sense of escapism.
---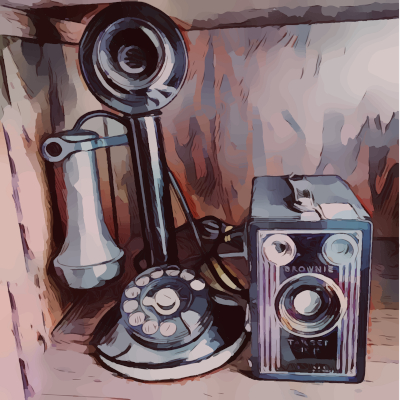 Here's something to think about
Perhaps the reason past places and experiences seem so attractive is because we can't go back there.
If we could go back, would they still seem attractive to us?
For example, suppose the phone in the picture was the only phone you could use to call your friends. With such a phone, you can't text, listen to music, watch videos or buy things online.
Perhaps the world, as it used to be, is a great place to visit, but not to live.
---
Emotional Significance
Places that hold emotional significance have a profound impact on us. Whether it's the house we grew up in, a favorite vacation spot, or a significant milestone location, these places grow entwined with our personal narratives. When we can no longer revisit them, the emotional weight we attached to these places intensifies, leading to a heightened sense of nostalgia.
Loss and Longing
Nostalgia often arises from a sense of loss—a longing for something we once had and can no longer possess. In the case of a place we can't go back to, this longing becomes even more pronounced. We yearn for the familiarity, the comfort, and the sense of belonging that we associate with that place. Nostalgia becomes a way of coping with this loss, offering a momentary escape from our present reality.
Significance of Formative Years
For many individuals, the places we feel nostalgia for are often tied to our formative years. Childhood holds a special place in our hearts, and the memories we create during this period can remain deeply ingrained in our minds. When we can't go back to the places of our childhood, nostalgia becomes a way of rekindling those emotions and reliving those magical moments.
---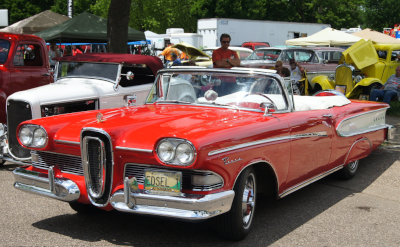 Here's a trip down memory lane
The Ford Edsel was introduced in 1957 and was named after Henry Ford's son, Edsel. It was intended to fill the gap between the Ford and Mercury.
Unfortunately, this car flopped, and was considered a mistake by many people.
That was then, but this is now. Originally listing for $3,766, today, they can be sold for as much as $70.000.
Courtesy of Creative Commons.
---
Imagination and Idealization
In the absence of physical access to a place, our imagination kicks into high gear. We paint the memories of that place with vibrant colors, amplifying its beauty and significance. This idealization further fuels our nostalgia, as we long for the perfection that we have created in our minds. The romanticized version of the place becomes a safe haven, where we can escape the complexities of reality.
The Power of Association
Our memories are seldom isolated experiences. They are intertwined with the people we shared those moments with. When we feel nostalgia for a place we can't go back to, we are also reminiscing about the individuals who were present during those cherished times. The association between the place and the people deepens the emotional connection and intensifies our longing.
Making Peace with Impermanence
Nostalgia for a place we can't return to can also be a way of coming to terms with impermanence. Life is ever-changing, and places evolve just as we do. Feeling nostalgia allows us to acknowledge and honor the transient nature of things, helping us find solace in the memories and the experiences that made those places special.
Conclusion
Feeling nostalgia for a place we can't go back to is a complex and deeply human experience. It is born out of a longing for familiarity, emotional significance, and a yearning to relive the past. Nostalgia allows us to bridge the gap between the present and the past, providing solace and comfort in a rapidly changing world. So next time you find yourself reminiscing about a place you can't revisit, embrace the nostalgia and cherish the memories that sparked it. It's a testament to the richness of your life experiences.
Thank you for visiting us. Please visit us again. You are always welcome.
AND:
Remember! At SurfSideSafe, we are here to make your life much better.